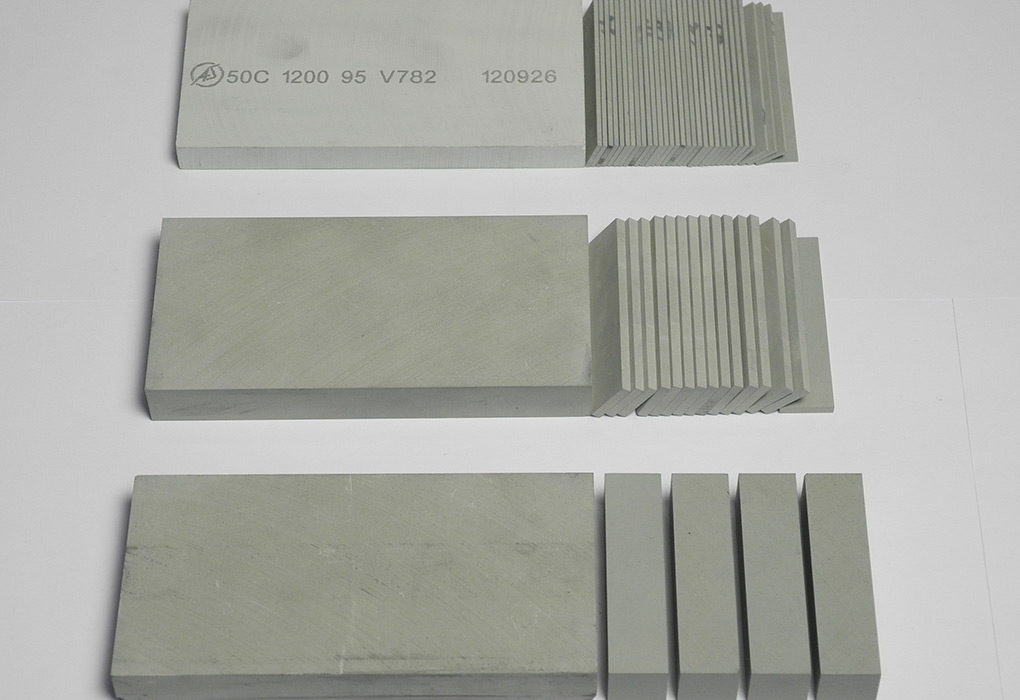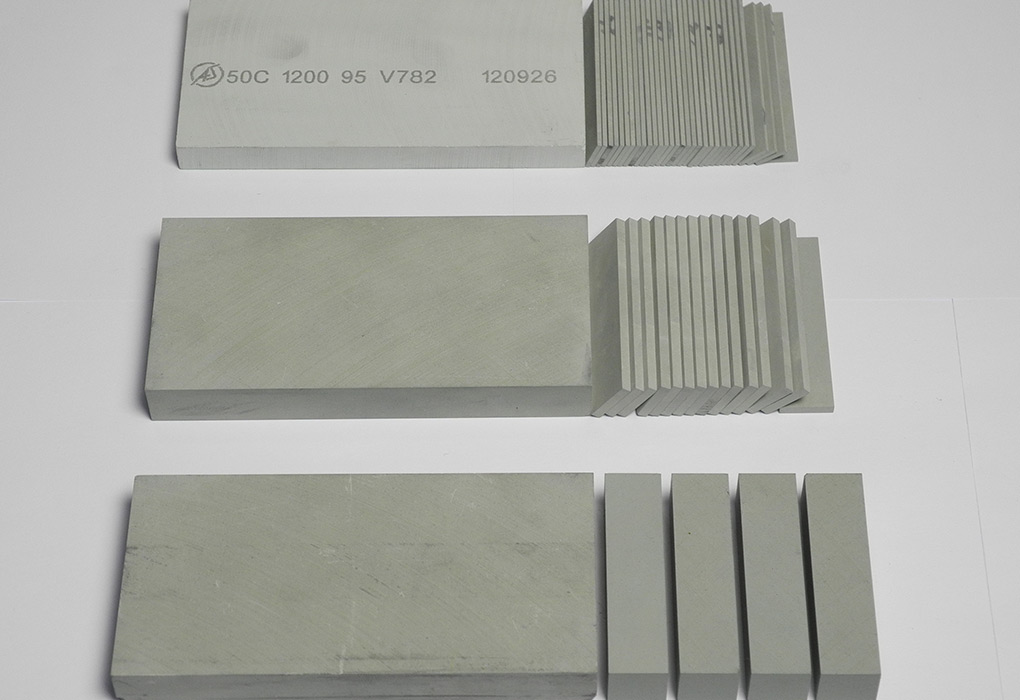 On schedule at the end of 2016, one of the biggest projects in the recent history of Wimmer has been finished and delivered to our customer in Slovakia. This automatic cut-off machine FT 200 A with special features has a loader with the capacity for 5 blanks which are then automatically put into a prisme and then moved to the grinding area and clamped on both sides.
From blanks with sizes up to 120 x 60 x 22 (L x B x H), the customer can cut-off segments with a minimum width of down to 2 mm. Once cut-off, the segments are seized by a gripper and   the segments and remains are stocked separately.
Thanks to its stable construction and a precise assembly, this machine achieves a length tolerance of   +/- 0.05 mm, the parallelism of the segments is lower than 0.07 mm and the rectangularity of +/- 0.05°!
The automated production with this machine is ensured by Siemens TIA commands, Siemens drives, central greasing, work piece clamping and sensors (coolant debit monitoring, central greasing, loading of work pieces, clamping jaws position and security protections).