FSM 382 Chamfering machine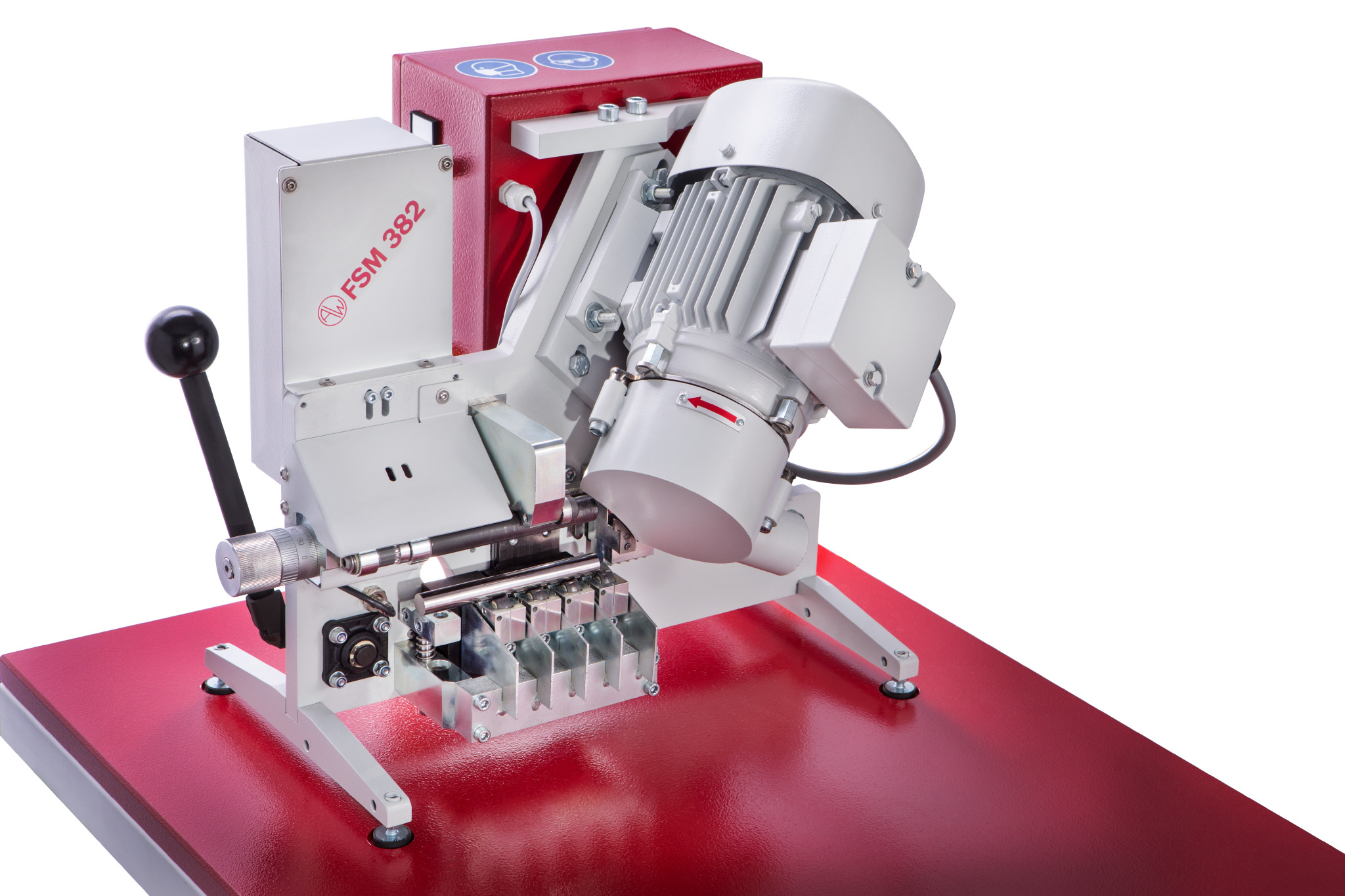 HIGHLIGHTS
Easy operation with only one hand
Excellent grinding quality
Dry processing saves coolant
Adjustable chamfer width
Mobile use with table on wheels (option)
The universal FSM 382 grinds perfect chamfers on cylindrical tools and work pieces in carbide, high speed steel, tungsten, ceramics and other hard materials. Its fast and easy operation reduces the processing costs noticeably!
The machine can be started and operated by the multifunction lever.
It is loaded in the neutral position. The lever in the middle position starts the spindle and feeder to grind the chamfer. The final position puts the workpiece automatically into a collecting box.
An optional loading magazine enhances handling and productivity significantly!
Precision slides and an accurate spindle allow for close tolerances and an excellent surface quality of the chamfer.Chamfer width and speed of the feed motor can be adjusted without steps to adapt to the work piece diameter!
Due to the low material removal no coolant is necessary during grinding. The safety protection of the grinding wheel is fully enclosed with a built-in connection to a dust extraction system (option).
This easy to operate and compact machine is particularly suited for smaller batches over the whole range of diameters. With the aluminum profile table on wheels (option) the machine can be operated practically anywhere in the production area.
For more information, please click on the respective picture.
Grinding range
Ø 3 – 22 mm
Grinding wheel
Ø 100 mm 11V9
Power
0.55 kW
Electrical supply
400V DS-50Hz
Painting
light gray RAL 7035 /
ruby red RAL 3003
Weight
40 kg / 65 kg with table
Dimensions L x W x H
550 x 650 x 400 mm /
with table: H 1.300 mm
Here comes a Footerstring